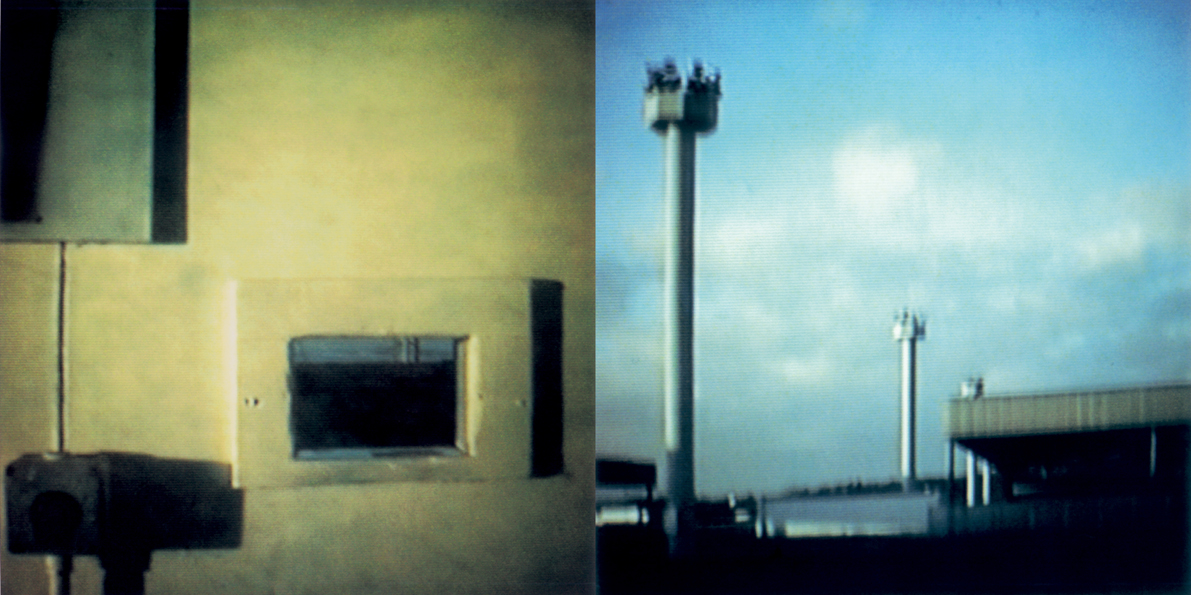 ...Und ist Zeit nicht selbst eine Schleuse? Man durchquert sie vom Ungewissen ins Ungewisse. Mehrere Wachtürme stehen, kerzengerade und wie auf Stelzen, hoch aufgerichtet über der Landschaft. Ein umstrittener Philosoph, Liebhaber von Wortspielen, hätte gesagt: sie richten die Landschaft. Oder der Birkenhain, schmächtig und fern aller Mythologie, versucht er mit den übergebliebenen Zaunstelen zu konkurrieren. Ein wenig Erdzeit, und die tapferen Birken haben auch dies geschafft. Die leeren Patronenhülsen, den Auswurf der Menschen müssen sie nicht mehr fürchten. In der Zeit des Verrats sind die Landschaften schön. Den Satz hat ein Dichter geprägt, der das Land wie kein zweiter kannte. Er schrieb ihn, wie alles andere auch, in den Wind...
--Text by Durs Grünbein
"Der letzte Limes" Köln: König, 2000
*Pictures were taken in Marienborn, a former border control point on the transit autobahn between East and West Germany.